What is the big data? why it is named so?
What is the big data? why it is named so? In todays world it is necessary to use effectively the available information or data. If we talk about business then it is important to make certain decisions based on the available information in order to avoid risks or a big loss. The information is increasing day by day and advanced techniques are required to process such data so that better decisions could be made. One problem is the adversity associated with this fastly growing data which makes the processing more complex and time consuming. What is the big data? why it is named so?
In this article I will provide an overview of big data in terms of its current status, organizational effects that may be linked with any healthcare centers, education, or technology. The following graph shows the revenue in USD over the years and it can be observed it is increasing by the time.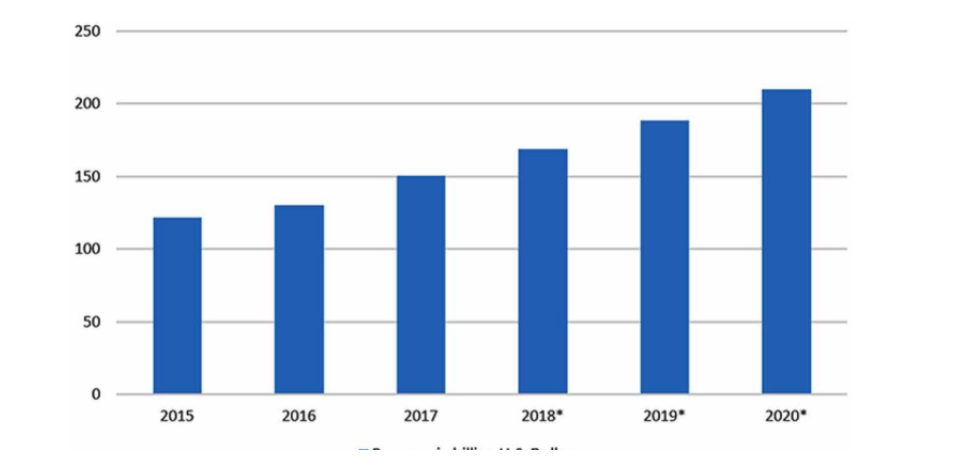 Big data has been the major part of data management. It provides a very good insight to the business solutions which can be helpful for organizations while making decisions.
The main technology behind fostering the rate of innovation in big data platforms and solutions is the open source technology development and delivery model. Organizations face challenges with evolving needs of business and technologies that need to be tackled intelligently. By intelligentially we mean there must be some automatic ways that can manipulate the already available data.
Big data has been into existence since 1990s. The evolution of larger data sets from major industries is termed as big data. Big data can be classified as large volume of data sets that have high complexity associated with them. Obliviously size is the first property that comes into mind whenever we hear the term "big data".

The growth of big data in IT departments is not measured by the number of records but by the amount of space required to store those records. The widespread of data stems from many sources. For example social networking sires and search engines etc.
In recent years the sudden increase in the rapid growth of big data has been observed in many industries for example e-commerce, health sciences and social networks. Algorithms used for processing such data are highly complex and have high dimensionality. For extremely large datasets these algorithms fail and become infeasible.
Implementation challenges in big data
Since big data sets are unstructured and this property dominates the data mainly. So organizations tend to find new algorithms for handling this unstructured data in large volumes.  Hadoop is the technology that is widely being used currently. It is an open source and two companies are providing it. Some other tools for big data are: MapReduce and Yarn.
Integration and storage are other aspects of big data. Integration includes the tools that are required to get significant insight. KARMA and Talend are best integrations tools that are available in market.
A storage where the data is generated is another important aspect. This huge data must be managed properly so that it can be used effectively later on. The security of this data is very important for any organization as no organization wants to show its weak point.
Few of the methods that organization use to maintain the data are given below:
Visualization which helps them to decide what type of method can be used more effectively.
faster processing using parallel architecture so that larger chunk of data can be processed at a time.
Grid computing has been another approach to grab the larger amount of data in small time.
Solutions and recommendations for big data
In todays world it is important to use the available information more properly otherwise the organizations may lose their reputation. Also in this competitive environment the intelligent approach means alot. Robust data models are required for manipulating highly growing data. According to the recent research, 55% of the big data problem do not complete their projects and others fall off their objectives. Software development life cycle is used in software domain. Optimization techniques are used in the business domain.
Also read here
https://books.google.com.pk/books?id=PsexDwAAQBAJ&printsec=frontcover&dq=what+is+big+data&hl=en&sa=X&ved=2ahUKEwijiNbAgbvxAhWt4IUKHcIEC7wQ6AEwBHoECAIQAg#v=onepage&q=what%20is%20big%20data&f=false