Introduction
Best laptops for taking notes. Note taking is not a new idea. It exists since ages and people have been using traditional ways like pen and paper for taking notes. That way of note taking is little tiring as you have to write. Also saving and taking care of those notes was another problem. Sometimes you may keep them at some place and then forget. Specially in the case where these notes are related to some defense system of your country.
So people do prefer less tiring and more reliable approach that includes the usage of digital or modern devices. Such devices have many other features that may be helpful for elaborating the main points. Other features like adding pictures, highlighting text, and sharing those notes make note taking approach more easy.
Note taking has always been in use at almost every place. Specially if you are a businessman, a student or attending a seminar, you will need notes for reference.
Factors that you should consider for selecting note taking devices
Although note taking is not as such a task that will need a high speed processor or a larger size ROM. But still there are certain points/factors that you should consider while selecting a note taking device.
It should be light in weight. Obviously a lighter thing is easier to carry!
Its keyboard should not have hard buttons. The more the keypad is smooth and soft, the more you will be able to type properly. This isi specially needed when you are taking notes in pages (larger notes).
Battery life should be enough so that you can do your note taking task easily rather than looking for some charging knob.
The processor should have at least the processing speed that can accommodate the pace of your typing.
The last point! affordability.
Best Laptops for note taking
Let us just see which laptops/systems are best for taking notes. Here is the list of some most popular note taking devices. These are
Microsoft Surface Pro 6.
Samsung Chromebook plus V2.
Lenovo Yoga 730
HP Pavilion X360.

Asus Chromebook C434 Flip
Microsoft Surface Pro 6
For note-taking and business/college work, the Microsoft Surface Pro 6 is a multifunctional tablet/laptop that is a great choice. It features a sophisticated layout and a very polished appearance. It features an incredibly quick Intel 8th Gen i7 Core processor.
This makes typing fast and facilitates hassle-free loading of all word processors. This is supported by the 16 GB of RAM, which makes multitasking simple. While typing, switching between other applications is simple.
Making large documents would not be a problem. With this kind of processor and RAM, the keyboard responsiveness will be excellent and tactile. The 512GB SSD offers enough space for all of your documents.
Additionally, the SSD speeds up boot-up, ensuring that you are never late to begin taking notes. This has a slightly elevated keyboard that makes typing more comfortable.
A stunning 12.3-inch display with Pixel Sense technology and a resolution of 2736 x 1824 p is available. Your eyes will enjoy reading from a display like this. Reading texts and data won't be challenging.
Additionally, you can watch movies in your free time just like you would in a theatre. The display is capable of 10-point multi-touch and can function as a standalone tablet.
If you still prefer the feel of a pen and paper, a stylus can be used to write in notes (to be purchased separately).
if you still prefer the feel of a pen and paper. It's difficult to find speed with power. The Surface Pro 6 is a unique case, though.
A full day's worth of battery life from Microsoft can support 13.5 hours of video viewing. There is no longer a requirement to bring a power cable to the office or to class. Without worrying about the battery, you are free to sit anywhere and take notes. The laptop weights less than all the notebooks you would otherwise have to transport, which is the finest part. Its ultra-thin form and light weight of 770 grams make it convenient and simple to carry a laptop.
The addition of features like the studio microphone, 1.6W Dolby Audio stereo speakers, 5MP front camera, 8MP rear camera, and 1080p HD calls make it the ideal laptop for meetings and audio recording. Also Microsoft Surface Pro 8 for notes taking can be another alternative for taking notes with more advanced features like more battery power, fast processor and the smart pens that are of two types. There are two pens that can be used with surface pro 8 for taking digital notes. One pen produces less noise as compared to the other because of its rubber ball nib.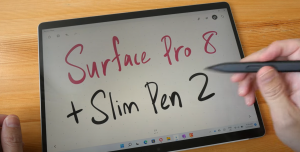 Microsoft Surface Pro 7
The surface pro 7 is the befitting option for students craving the convenience of hybrid laptop with study and other applications. This machine does not boost your academic productive but also you will enjoy its usage for entertainment. Well it has some average battery life and average audio performance. Its smart and portable with comfortable keyboard making typing fast and easy. It has overall powerful performance. It has a very sharp display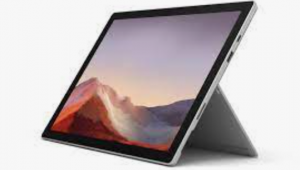 Samsung Chromebook plus V2
The Samsung Chromebook Plus V2 is a wonderful alternative for individuals seeking for a laptop to type in your notes, access the internet, and view movies because it is a cost-effective option for your needs.
Instead of a laptop that can be converted into a tablet, the Chromebook appears to be more of a tablet with a keyboard. It has a respectable 1900 x 1200 pixel resolution, which is sufficient to examine all of your notes, watch movies, and work on graphics.
The 12.2-inch display supports styluses and has several touchpoints. The benefit of V2 is that the stylus is already included; this eliminates the need for further spending to get one.
The Chromebook's Intel Celeron M3 processor gives it the power to load numerous documents at once and run apps swiftly. The 4 GB RAM handles many apps with ease, so multitasking is not a problem.
No lag will exist, and navigating between applications will be simple. Daily documents, beloved photos, and a few movies can all be stored on the 64 GB internal storage.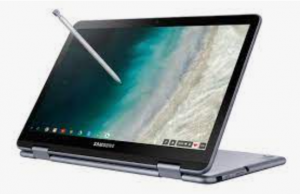 A Micro SD can be used to increase the storage, and today's Micro SDs have a maximum storage capacity of 1 TB. Additionally, since it's a Chromebook, Google Cloud Storage is an option.
There won't be any problems with this one in terms of storage or processing performance. Access to all Google Applications makes working easier
Despite its size, the keyboard offers plenty of travel room, making it possible to type quickly. Additionally, there is always the option to take notes using the built-in pen if the keyboard is not particularly outstanding.
With the two HD cameras offered, videocalls will be crystal clear. You get a decent 10-hour battery backup since the processor improves the battery life.
The V2 is incredibly handy and portable despite carrying so much because it just weighs 2.98 pounds. Overall, the Chromebook is a unique laptop with all the functionality required for working and taking notes.
Asus Zenbook 15
The Asus Zenbook 15 comes in new design that books powerful features to breeze through any creative task. Thanks to Asus continuous modifications. The laptop features the most innovative screen pad on the market. This new optimized screen pad allows you to fit many apps possible in 15′ touch display. It also allows you to add your favorite apps, photoshop and illustrator as instant apps. It gives you extensive connectivity with multiple ports for many options. They include Bluetooth 5 which allows wirelessly to share your work between devices, 3 USB ports, HDMI port, SD card reader, a finger print scanner, and a type-c USB port.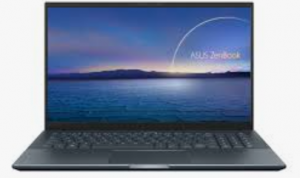 Weighting only 3 pounds you can say its one of the finest best laptop for carrying around. You can get up to 10 hours average laptop usage making it a best option if you work away from some power sources.
HP Pavilion
The next laptop is HP pavilion. HP Pavilion is manufactured in buyer's budget. With this laptop HP targets audience is students and younger users an It has quite a bookie design> This design however allows them to add up I/O to increase its performance. To boost performance of this laptop , HP combines the CPU intel corei5 processor which is powerful enough, 12kbytes of RAM and a 1 TB of mechanical hard derive. The combination of features makes sure this is most powerful enough for general tasks and for some domaining applications.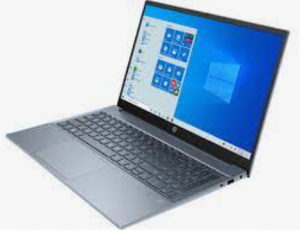 ASUS Chromebook Flip C302
Every useful function you could possibly need in a high-end Chromebook is included in the Asus Chromebook Flip C302. Despite the fact that all of the suggestions in this article are 2-in-1s, this laptop provides the finest convertible experience. Therefore, we suggest it for those who enjoy toggling between tablet and classic laptop modes when taking notes.
The laptop is widely regarded as the best Chromebook available, and we believe it will completely change the way you take notes.
If you're searching for a lightweight travel companion, the Chromebook Flip, which weighs 2.6 pounds, is a better option than the HP Pavilion X360. When taking notes, you may quickly change it from one form factor to another because it is a 2-in-1. Any laptop used for taking notes now offers a much-needed convenience.
An interactive platform for taking notes while in class, a conference, or a discussion group is provided by the 12.5-inch IPS display's HD quality and multi-touch capabilities. Despite not including one, it enables using a stylus. This gives you more freedom to take notes in shorthand when you are unable to use your keyboard.
Although it is at the bottom of the performance ranking thanks to its Intel Core M3 processor and 4GB of RAM, we haven't noticed any egregious performance lags while taking notes.
Also read: