How to enable motherboard HDMI?
How to enable motherboard HDMI? Four steps are advised whenever we want to enable the motherboard HDMI. These are discussed in detail below.
Step1:Check for Integrated Graphics in Your CPU
1.The first thing you need to do is to make sure that your CPU has integrated graphics. The reason is that the HDMI port on your motherboard runs from the integrated graphics and not your GPU. For this, you can open settings in Windows10.Select  ''System'' and then ''About''.
2.Check the model of the CPU that is given behind the processor.
3.Do a google search for the name and model number of this CPU. Then open the webpage that mentions the specifications of the CPU.
Step2:Enable Integrated Graphics in BIOS
1.Now you need to go in the BIOS and turn on the integrated graphics. For this purpose, save all your work and restart your computer.
2.Then press the key the moment the computer reboots to bring up the BIOS. Common keys for this tasks include Escape,Delete,F1,F2,OR F12.You can search for or consult your motherboards manual to find out the specific key if you are unsure about it.
3.Then the computers BIOS will open. You must be very careful while pressing something as it could cause damage to your computer. The BIOS may look different for different motherboard models.
4.Look for the Advanced tab or section. Select it and press Enter. You may need to reconfirm to enter the section.
5.In the section of Advanced settings, look for System Agent Configuration. Enter it and then select Graphics Configuration.
6.Look for a setting name Enable GPU ,Integrated Graphics, or IGPU Multi-monitor. It may already be set as disabled.
7.Enable this  setting that would turn on the motherboard HDMI. After you have done that save your changes and press Enter to confirm.
8.Restarting your computer will make sure the changes take effect.
Step3:Connect Your Monitor
1.Plugin your primary monitor to the HDMI port on the back of the video card. Next plugin your secondary monitor to the HDMIU port on the motherboard.
2.Plug the other end of the HDMI cable into the respective monitors.
3.When you boot into Windows your monitors are detected. You may want to correctly configure the displays. For this right-click on your Desktop and choose Display Settings.
4.In the menu, you can adjust various settings related to the monitors such as rearranging them.
Step4:Install The Latest Integrated Graphics Designer
1.Open the Device Manager in Windows. Under the section Other devices, look for an unidentified device.
2.Install the latest driver from the download website of your CPU manufacturer or let Windows automatically search for the appropriate driver.
3.Restart your computer and then wait for the secondary monitor to be detected.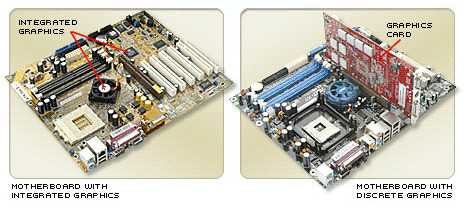 At times, the outside gadget probably won't show the right goal when the HDMI is associated. To address it, you need to follow simply straightforward advance: Spot on snap on the work area, click "Screen Resolution".
The following window will show up subsequent to clicking Screen Resolution.
From the following window click the "Different Display" choice.
Discover the alternative "Show Desktop On Monitor 2" and snap on it.
In the wake of doing that you'll see that the screen will flash and the outer gadget will show the PC's video yield.
Basically, HDMI represents High Definition Multimedia Interface. It's a link and connector that is able to send great video and sound between gadgets. The highlight note here is that HDMI is a computerized association and a solitary HDMI link conveys sound and video transfer together.
It additionally delivers the best quality picture and sound contrasted with different sorts of associations, for example, DVI or VGA. Today HDMI has become the standard interface for the association of general media gadgets. It is broadly utilized in PCs additionally, which incorporates the two work areas and workstations.
You will for the most part discover them on the motherboard and video card (otherwise called the GPU) on the rear of the PC. It's critical to note here that not all video cards and motherboards have HDMI ports.
To show the best pictures, a LCD screen should connect a DVI port, a HDMI port, or a DisplayPort. A DVI (Advanced Video Interface) port empowers computerized signals to communicate straightforwardly to the LCD screen. A HDMI (High-Definition Media Interface) port joins DVI with superior quality (HD) TV and video. The DisplayPort is an option in contrast to DVI that likewise bolsters HDMI. Current models of framework units either have an coordinated DVI chip or contain a video card that has at least one DVI ports, HDMI ports, and additionally Display Ports. They likewise may have a norm screen port and a S-video port, permitting clients to associate outer simple gadgets, for example, a TV, DVD/Blu-beam Disk player, or video recorder, to the PC.
On a recently assembled PC without an OS introduced, you can plug your HDMI link into either the installed, or the discrete/Display card HDMI port.
Most motherboards BIOS will see a presentation card at startup, and you won't be needed to enact the showcase card PCI-E opening the first run through around.
You should anyway guarantee that your presentation card has power links connected to any/every last bit of it's Auxiliary force ports. Numerous new upper end cards don't pull any power from the PCI-E space by any means, so not connecting the 4-pin or 6-pin molex power links to the relating connector ports on the presentation card is equivalent to having no showcase card connected by any stretch of the imagination.
In contrast to HDMI, Display Port (DP) is a genuine annoyance. On the off chance that you have a DP screen and a DP on your motherboard, and show card, getting any of them to work unexpectedly can be irritating. One regularly needs to connect everything, power up and have nothing come up on screen, power off PSU (hold in force catch), and cold beginning the framework to get it to perceive that the DP is being utilized.
On the off chance that that doesn't work I find that yelling and swearing a ton while the consistently stopping the DP link in and out on the two closures while the PC sits at it's "can't boot no OS" screen, and afterward closing the PSU down (holding power catch), and cold beginning once more, now and then a couple of times over, for the most part persuades a DP association with life.
Concluding the discussion
When playing out the strategy concerning how to empower motherboard HMDI, focus on the quantity of screens you need to set up. On the off chance that your GPU has different HDMI ports and it's sufficient for your necessities, at that point its best to interface these screens to these ports. You can empower locally available HDMI to interface additional screens.
In spite of the fact that you can set up different screens utilizing HMDI ports on both your GPU and motherboard, you may encounter some slack and drop in execution particularly when you move windows between your screens. We prescribe that associating a screen to HDMI port on GPU and another to HDMI on the motherboard may simply be satisfactory for a great many people.
The bigger the askew of the LCD screen, the more agreeable it is to see media and the better the picture detail in games and programming. A film on TV from a PC will permit you to see the littlest subtleties, and a fanatic of a powerful toy will feel the truth of the occasions occurring on a plasma screen. Indeed, there are numerous preferences of utilizing such a beneficial interaction, and they all identify with the client's agreeable work or relaxation.
The calculation is basic, yet there is a great deal of work to be finished. Indeed, there is not much, the primary concern is to follow the proposals of specialists and follow the carefully indicated activities. Simply subsequent to getting a picture from a PC or PC on the TV screen and ensuring that there is sound transmission, you can go into extra boundaries and make fine changes.
The HDMI interface was created to associate two cutting edge advanced gadgets (they are without a doubt your PC and TV) and communicate data from gadget to gadget without loss of value. Such sent data can be a picture and multi-channel quality sound. In the event that you have a film or animation on your PC, in any HD, Blu-beam or AVI, MOV, MPG, MP4 design, at that point you can observe this on your TV. There are slides or photographs, if it's not too much trouble see. I'm not discussing games, since I'm not an ally of them, they take a ton of time from youngsters, which can be spent on considering. We interface the TV to the PC through HDMI with a subsequent screen To associate the PC to the TV, we will utilize a HDMI link, it would appear that this and can be up to 20 meters in length, pick the link of the length you need. You can visit techarcanum for more information.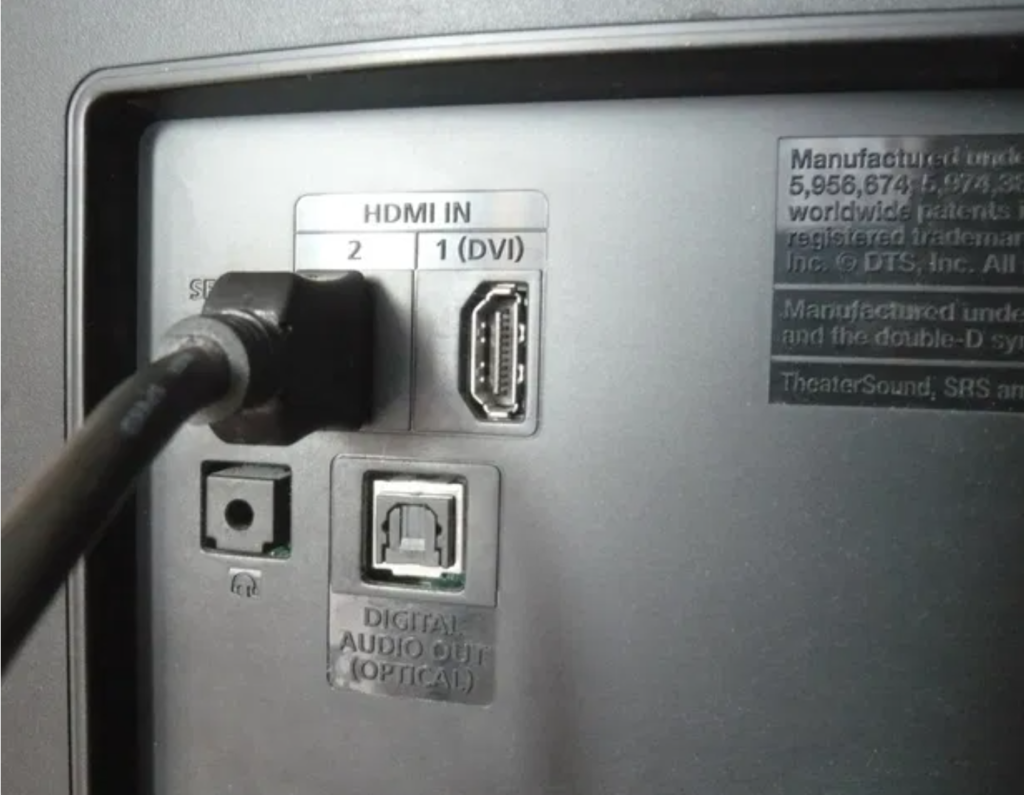 Also read here:
https://asmahamza.medium.com/how-to-use-hdmi-cable-f053288f41c8
https://eevibes.com/how-to-connect-printer-to-wifi/