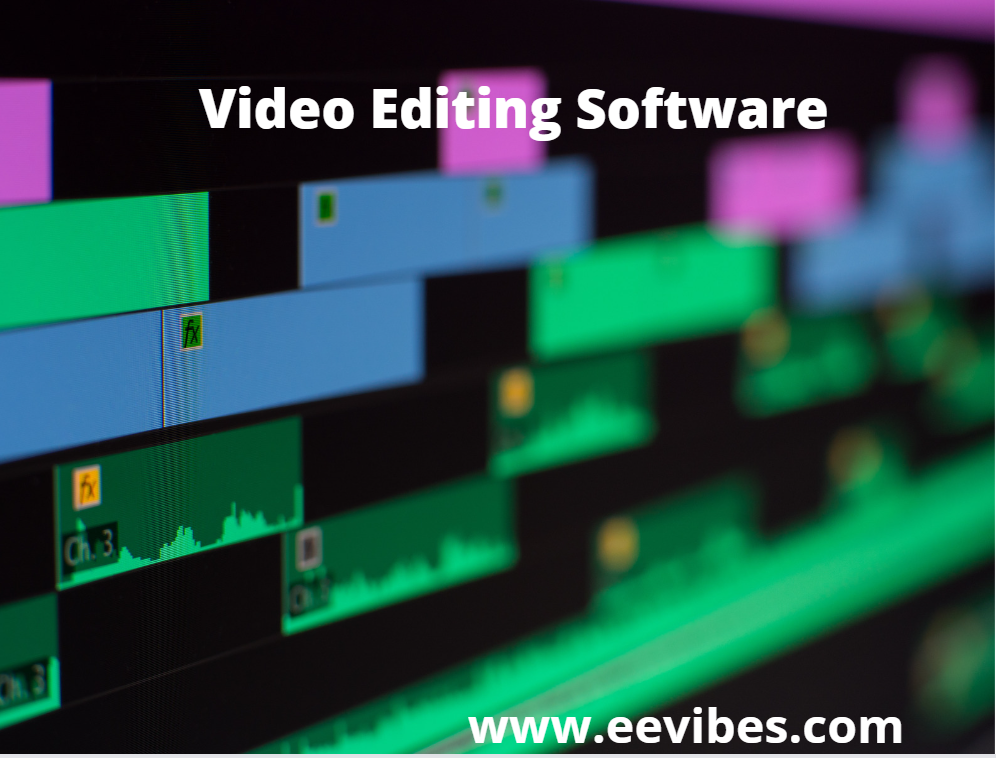 In this article you will get to know about many video editing tools that are being used for making your video according to your choice. Video editing is a technique that helps you to add/remove different features like unwanted objects, background, voice, cropping etc.
You can find variety of video editing tools easily online. Some of those tools are free to use, some give you access of one month free trial while there are some tools that you have to buy before using.
Video editing tools not only help for the content creators but they are also being used for the educational purposes. Students can prepare a demonstration of their work on them and play them during their presentation. Even in offices, you can present your projects in form of video. Video making and editing is fun as well as a skill to be learnt!.
Obviously the video editing tool that you have to buy has more advanced features and versatility. Let us have a look of each of these tools individually.
List of Video Editing Tools
Right now the most popular video editing tools are:
In-Video
In Shot
Filmora
Lightworks
iMovie
Adobe Premiere Pro
Windows Video Editor
LightWorks
Pr (Premiere Pro)
Pinnacle Studio
Final Cut Pro
Corel Video Studio Ultimate
OpenShot
In-Video
Whether you record a video on your mobile phone or you are a professional video editor, you still need a video editing tool for making your video as you need. It is an online editing tool. It has variety of other features, like built in templates that you can use. Almost 7M customers in 190 countries are using it. For accessing its all features you need to buy the registration. You can also access it via tools Dragón.

Lightworks
Lightworks has an easy-to-use interface that makes it straightforward to learn. It is one of the more approachable and simple to learn Linux video editing software solutions on this list because it also provides a selection of comprehensive video tutorials.
Lightworks features a library of unique stock movies and audio clips that are authorized for use in any videos you edit using the platform, enabling you to give any marketing video a professional appearance.
Features consist of:
High-quality, straightforward trim tools for quick, accurate video editing.
Multicam editing for synchronizing video from several cameras.
Speed optimization enables you to continue editing while importing new content.
Real-time collaboration on projects with complete control over who has editing access.
Simple video sharing with quick export to Facebook, Instagram, YouTube, and Vimeo
wide-ranging video format support.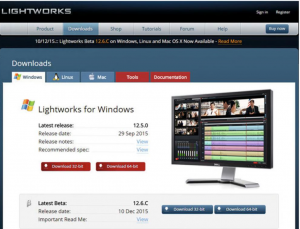 iMovie
Mac OS includes iMovie, a well-known staple. iMovie is straightforward and offers a straightforward drag-and-drop interface to transfer files from your drive to your workstation, like many native Apple products do. It's a simple approach to create effective films that can help your YouTube marketing efforts.
The fact that iMovie files are saved in Apple's cloud allows you to work on your movie interchangeably on an iPhone, iPad, or Mac, which is a major benefit. Additionally, iMovie is regularly updated, so you can anticipate fresh additions and enhancements at all times.
Features of iMovie
Support for 4K resolution, enabling users to produce movies with a cinematic quality.
Working on the same project from your iPad, iPhone, and Mac thanks to cloud storage.
Numerous studio-quality title animations for credits that look professional.
For specific movie genres like Westerns and science fiction, stylish, modern video filters have been created.
Built-in audio recording for voiceovers, sound effects, and music ensures that your sound and image editing is always consolidated.
You can adjust the speed of fast-paced action scenes and slow down the speed of sports highlights.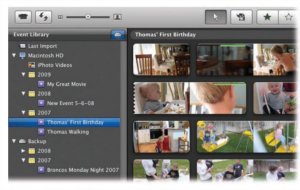 OpenShot
OpenShot is a fantastic video editing application for intermediate editors because of its simple user interface. While more complicated programs might provide more editing options, OpenShot's simple design and user-friendly interface make it ideal for straightforward editing.
Small businesses can effectively use OpenShot, which works well for clip resizing, scaling, cropping, snapping, and rotation. Additionally, it provides real-time preview, audio editing, frame stepping, time mapping, and credit scrolling.
Features of OpenShot
There are an infinite number of layers for audio, video, and watermarks.
customizable templates for title cards.
Drag-and-drop capabilities make it simple to include music, video, or image files.
Brightness, gamma, hue, greyscale, and chroma key compositing for digital video effects, such as green-screen effects.
The ability to create animated videos with powerful key-frame animation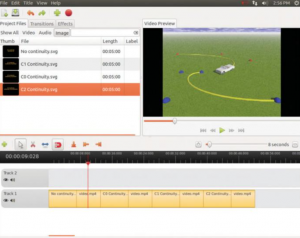 Adobe Premiere Pro
With features that just make sense, Premiere Pro can help you build your story whether you're editing a video for social media or a big-budget film. Export footage to any location, edit it, and add effects. You can design anything you want because it has everything you need.
Share your vision instead than merely creating content. View templates created by experts or create your own dynamic graphics and titles. Adjust the color scheme to your mood. And use audio tools and music files to give your story a distinctive sound.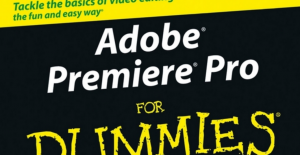 Features of Adobe Premiere Pro
A wide timeline spans the bottom of the new Essentials workspace's clear and uncluttered style, which shows the panels in a logical left-to-right workflow.
The new Vertical Video workspace has a tidy, straightforward design that is tailored for vertical content. The Program Monitor, which is configured to display vertical 9:16 video, may be found to the right of this workspace for social media creators working in this format.
You can now tell whether you are seeing originals or proxies thanks to visual badges in the timeline and project panel. The default codec for making proxy files has been set to ProRes, and you have the option to apply a watermark so you can quickly identify your proxy files.
The effects Magnify, Replicate, Spherize, and Wave Warp are now GPU-accelerated.
Premiere Pro now defaults to pasting objects to the same track when copying and pasting assets in a timeline rather than constantly pasting according to track targeting. There are four new assignable keyboard shortcuts that can be used to access this additional capability.
Also read here