What does CAD stands for?
CAD stands for Computer Aided Design.
What is CAD?
What Types of CAD Tools are Used for Designing a Digital System?  CAD is used for 2D or 3D modelling of structures which uses unique and certain computer software. They are used for detailing of models and structures. Before the invention of these tools the physical models and structures were merely designed as key parts. CAD helps in generation, modification and standardization of a designed structure.
What is the importance of CAD?
Once a physical model is generated CAD is required to featurization and detailed structure. Now a days it is crucial necessity to build a structure, in this procedure CAD plays an essential part. After the creation of initial designs the stimulations must be checked for its quality standards.
Applications of  CAD?
CAD is an essential software which is the basic necessity of Civil, Aeronautical, Electrical and Software engineers, Architecture, designers, RTIs, Animations and stimulations and physical modeling.
CAD empowers the designers to demonstrate the performance and actions of complicated structures
Such invigoration prompts the designers to check the standards and quality of models and structures.
This technique also allows the error detection of huge structures.
After the accurate design is generated an absolute prototype of physical structure is accomplished and is checked for any inaccuracy.
Examples of CAD software
There exist many categories of CADs ranging from 2D to 3D. Specific CADs are used for specific task. The type of CAD used depends solely on the task , how complex the designing is and on your requirements.
AutoCAD:
Established in 1982, this CAD software is the most popular and established CAD software for three dimensional modeling these models can be obtained as STL files immediately. Its easy to handle ability makes its used extensively.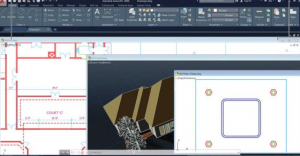 OpenSCAD:
This software is for professional use because it operates on complex program language. It is suitable foe 3D models of components of machine but not for the creation of computer animations. It is accessible for Microsoft Window and Mac OS.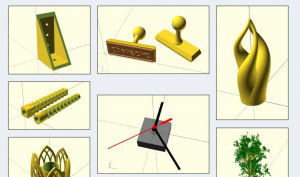 Blender: 
It has vast applications because it is easily accessible . It has a lots of applications that includes 3 dimensional modeling, animation , printing, visual effect, motion capture etc. Blenders can store external data in the format of .BLEND. It is convenient and free for its users.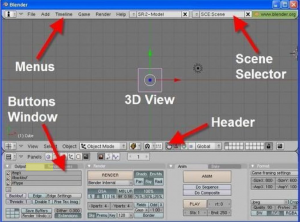 Solid Edge:
This software is effective for beginners. Established in 1996, this software uses parametric direct modeling methods. Solid Edge software uses basic features. Other specific features of this software include AI power interference, high processing speed and cloud capabilities. This software has a CAD type approach.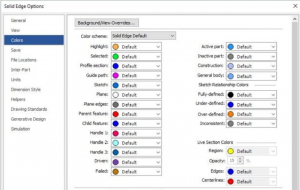 Solidworks:
This software has application of dimensional sketching so the model can be sized accordingly. It has a range of feature which includes validation designing tools. This software operates on parametric modeling. It is used mainly by professional designers for industrial objects.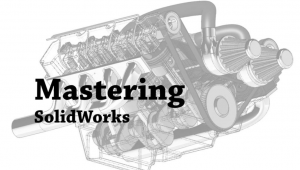 TinkerCAD:
Available in many different languages this software offers many functions and features. TinkerCAD allow us block construction based modeling using basic shapes for the procedures. It also allows users to do programming and working with electric circuits. The workings can be converted to OBJ, SVG and STL files.
Rhino:
It is an amazing software for 3 dimensional modeling. It has many modern features that include wide variety of manipulations. Rhino3D uses mathematical modeling which enables points, networks, surface, solids, curvatures, mesh etc. realistic shapes can be generated through this software by using advanced geometric tools.
CATIA:
It is the worlds to ranked software for the designing of structures. It is used by multinational firms and companies. It allows complex design creation for architectures, constructions and mechanical engineering .It has 3D experience for 3d modeling and includes a huge ranging of designing and construction tools.
Also read here: